CELEBRATING
40 years in business
This sale is going on now!
We don't have an end date, so you better hurry
because we could end it at any minute!
Products available while they last on in stock only.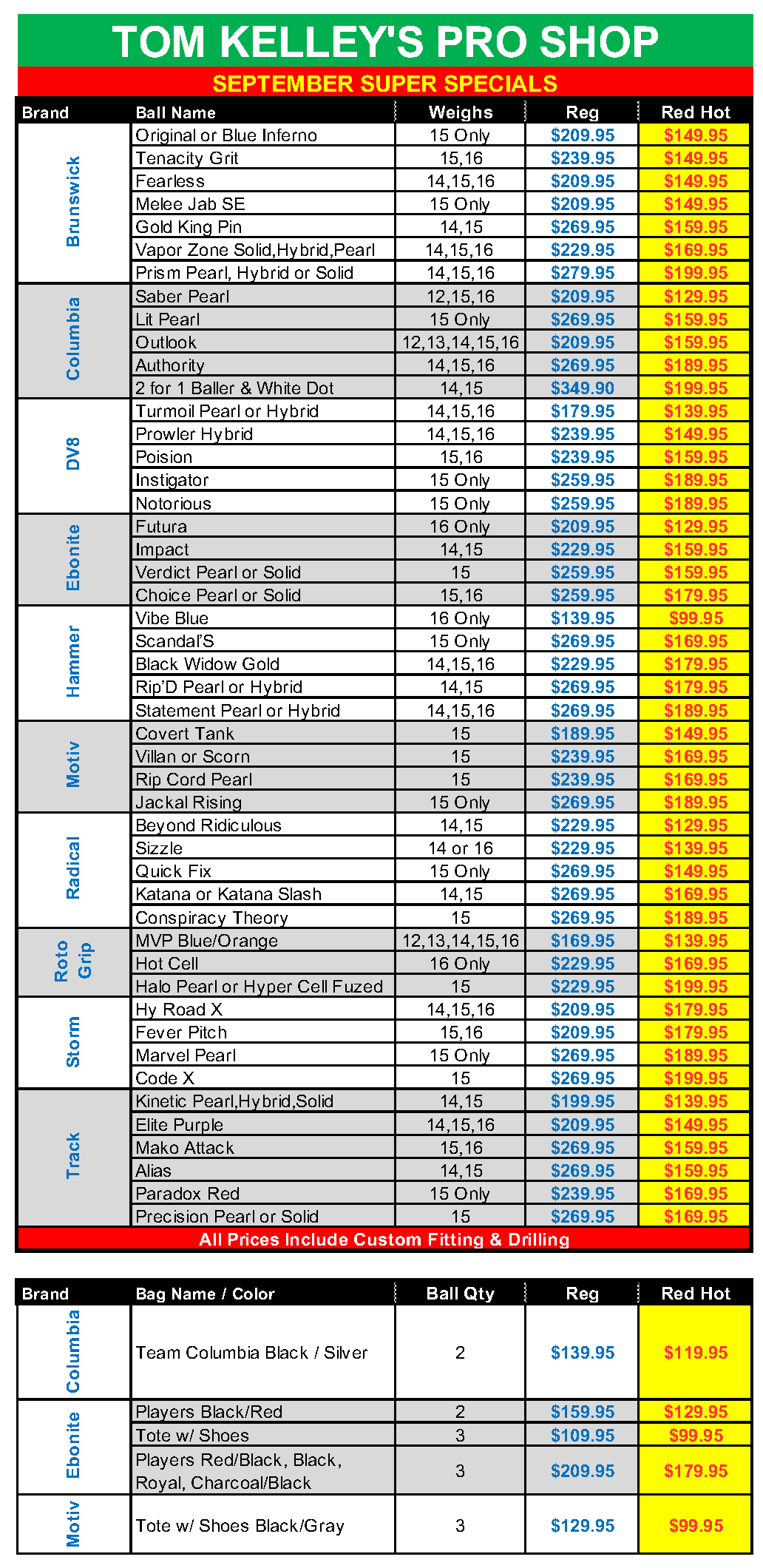 We are excited to be celebrating our 40th year in business. During the week of August 10th we gave away lots of free bowling equipment and raffled off our grand prize! We appreciate everyone's support over the decades!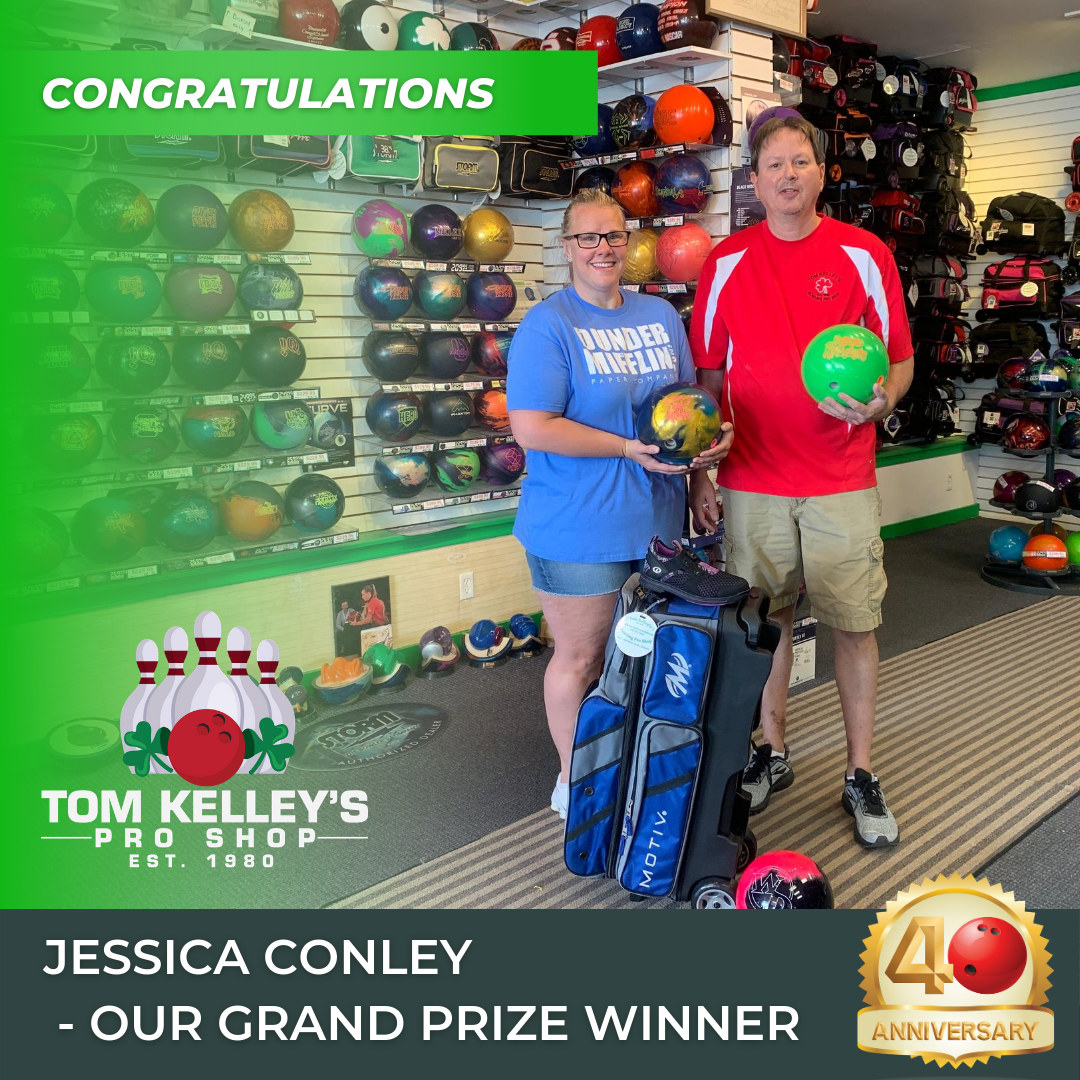 | | |
| --- | --- |
| Monday | 9:00 am - 5:30 pm |
| Tuesday | 9:00 am - 5:30 pm |
| Wednesday | Closed |
| Thursday | 9:00 am - 6:30 pm |
| Friday | 9:00 am - 5:30 pm |
| Saturday | 9:00 am - 4:00 pm |
| Sunday | Closed |
| | | | |
| --- | --- | --- | --- |
| December | | | |
| Open Sunday's | | 12:00PM - 4:00PM | |
| June & July | | | |
| Open Saturday's | | 9:00AM - 1:00PM | |
Norfolk Inside of Kings Lanes
Sun, Sept. 20
10:00 am – 2:00 pm
Thu, Oct. 1
5:00 pm - 8:00 pm
Sat, Oct. 3
7:00 pm - 9:00 pm
Sun, Oct. 4
10:00 am – 2:00 pm
Thu, Oct. 15
5:00 pm - 8:00 pm
Sat, Oct. 17
7:00 pm - 9:00 pm
Sun, Oct. 18
10:00 am – 2:00 pm
Sat, Oct. 24
7:00 pm - 9:00 pm
Sun, Oct. 25
10:00 am – 2:00 pm
Columbus Inside Westbrook Lanes 
Thu, Sept. 24
5:00 pm - 8:00 pm
Thu, Oct. 8
5:00 pm - 9:00 pm
Sat. Oct. 10
6:30 pm - 9:00 pm
Sun. Oct. 11
12:00 pm - 2:00 pm
Thu, Oct. 22
5:00 pm - 8:00 pm
Labor Day Weekend
Friday, Sept. 4
9:00 am - 5:30 pm
Saturday, Sept. 5
9:00 am - 4:00 pm
Sunday, Sept. 6
Closed
Monday, Sept. 7
Closed