Omaha bowling pro shop reaches 40-year milestone, a legacy for father-son duo
Upcoming TOURNAMENTS!
Click to view the entry form.
Get your entry in early so you're not shut out of the early bird extras.  Last year the tournament filled 5 days beforehand.
Junior bowlers are also welcome to participate.  They will win scholarship money.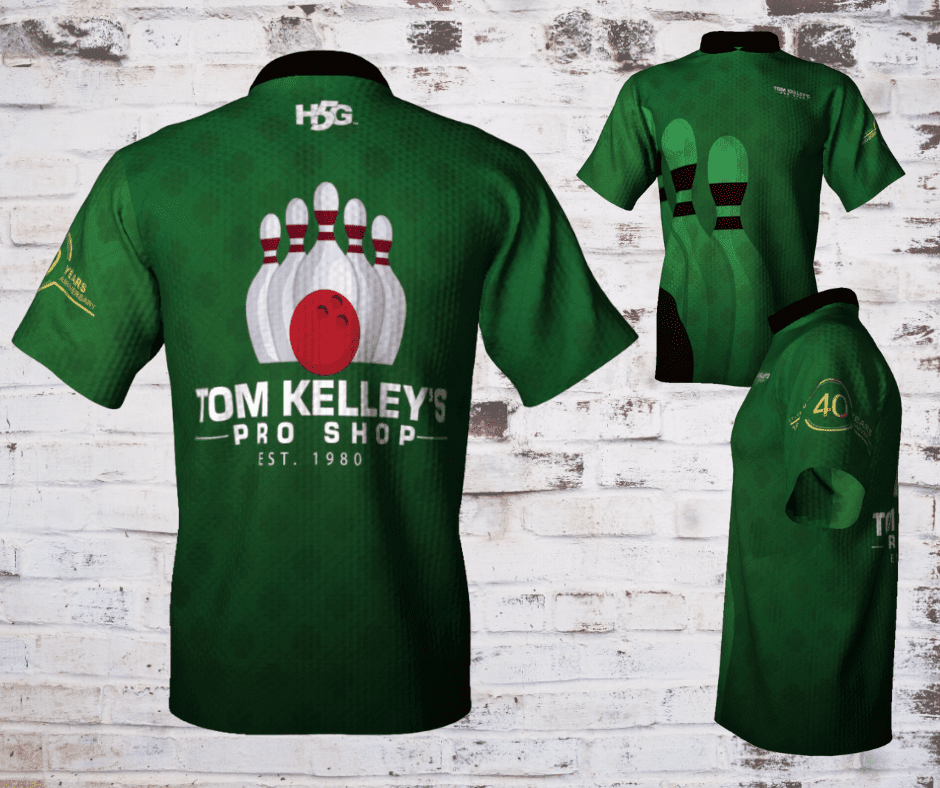 We are proud to be celebrating 40 years in business in 2020!  We are offering this limited edition H5G jersey, while supplies last.
Unisex Sizes:  SM, MD, LG, XL 2XL, 3XL
Price: $49.95

Tom kelley's pro shop
one of the largest, most complete Bowling Pro Shops in America
Tom Kelley's Bowling Pro Shop, located in Omaha, Nebraska and Norfolk, Nebraska, is one of the largest, most complete
Bowling Pro Shops in America. There are over 250 different styles of Bowling Balls on display and in stock at all times. We stock
one of the largest inventories of bowling equipment in the country with over 200 different styles of bags, all major brands of
bowling accessories and a large inventory of different styles of bowling shoes.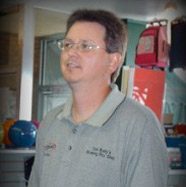 Tom Kelley Jr.
Started bowling junior leagues at the age of 6. Sr drilled my first ball right handed. He went in the back at Rose Bowl and came out half-hour later. He saw I was throwing the ball left handed. He was asked what I was doing. I said "it felt better". Sr plugged and re-drilled the ball for my left hand and the rest is history.
Read full Bio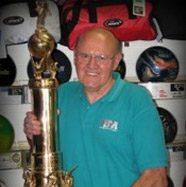 Tom kelley's Sr.
Started working in bowling alleys when I was 15 years old. I started drilling bowling balls when I was 18 years old. I worked in bowling centers doing everything from mechanic, and lane man to manager of a 40 lane center.
Read full Bio
Bowling Equipment Manufacturers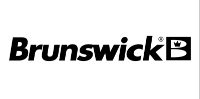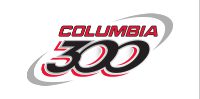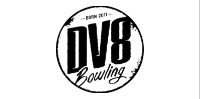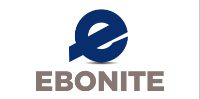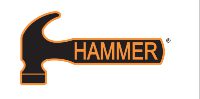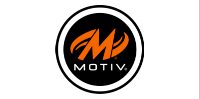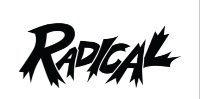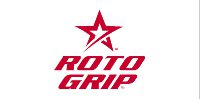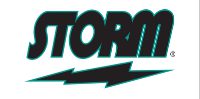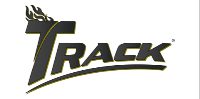 | | |
| --- | --- |
| Monday | 9:00 am - 5:30 pm |
| Tuesday | 9:00 am - 5:30 pm |
| Wednesday | Closed |
| Thursday | 9:00 am - 6:30 pm |
| Friday | 9:00 am - 5:30 pm |
| Saturday | 9:00 am - 4:00 pm |
| Sunday | Closed |
| | | | |
| --- | --- | --- | --- |
| December | | | |
| Open Sunday's | | 12:00PM - 4:00PM | |
| June & July | | | |
| Open Saturday's | | 9:00AM - 1:00PM | |
December
| | |
| --- | --- |
| Christmas Eve | 9:00 am - 3:00 pm |
| Christmas Day | Closed |
| New Year's Eve | 9:00 am - 3:00 pm |
| New Year's Day | Closed |
Columbus inside Westbrook Lanes
Thursday
1/7/21
5:00 pm – 9:00 pm
Saturday
1/9/21
6:00 pm – 9:00 pm
Thursday
1/21/21
5:00 pm – 9:00 pm
Saturday
1/23/21
6:00 pm – 9:00 pm
Norfolk inside King Lanes
Saturday
1/2/21
7:00 pm – 9:00 pm
Sunday
1/3/21
12:00 pm - 3:00 pm
Thursday
1/14/21
5:00 pm – 9:00 pm
Saturday
1/16/21
7:00 pm – 9:00 pm
Sunday
1/17/21
10:00 am – 2:00 pm
Thursday
1/28/21
5:00 pm – 9:00 pm
Saturday
1/30/21
7:00 pm – 9:00 pm
Sunday
1/31/21
10:00 am – 2:00 pm